DMC, Inc
Sepasoft MES Premier Integrator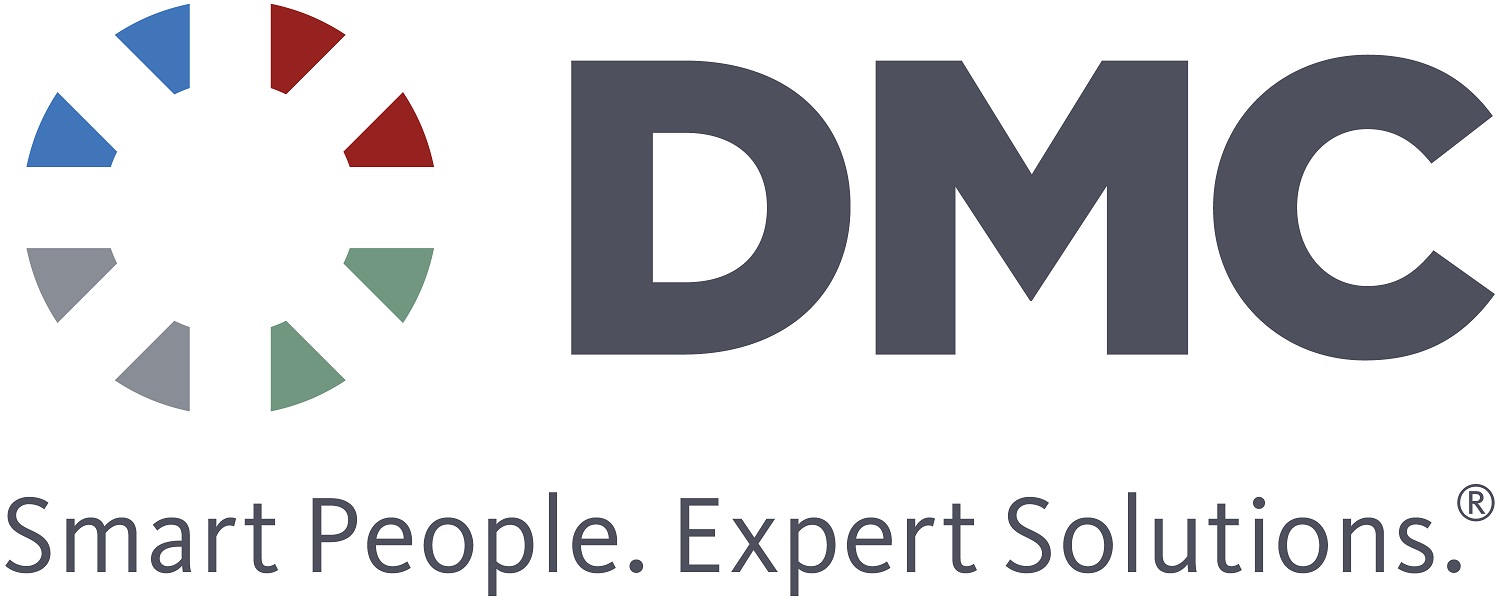 Established in 1996, DMC is a project-based engineering firm focused on software development and control systems. We develop and implement solutions for a wide range of industries using a variety of technologies and platforms. DMC has succeeded in helping hundreds of clients increase efficiency and productivity by delivering world-class solutions throughout the globe DMC makes your production systems more efficient, flexible, and reliable using the latest technologies. As premier automation integrators our manufacturing intelligence solutions provide you the information you need to make more effective business decisions.
MES Certifications

>

>

>

>
14 Gold AND 2 Credentialed MES ENGINEERS
12 LOCATIONS
Track & Trace and OEE for Food & Bev Mfr
DMC developed a custom MES application for a large manufacturer in the food and beverage
DMC developed a custom MES application for a large manufacturer in the food and beverage industry. Prior to working with DMC, the client's data capture was almost entirely manual, which made it difficult to capture and analyze production data. To optimize and automate the system, DMC's team implemented an MES solution that schedules production, gathers and analyzes data, communicates to external systems, and builds custom reports. A mobile-friendly solution was important to the client, so we utilized Perspective and Sepasoft Perspective components when developing the system.

Customer Benefits
Ability to schedule production and clearly communicate production needs to the operations team
Data is tracked against specific production runs and used to analyze what products are running below the expected rate and other potential issues
Custom report generation for inventory tracking, production run OEE downtime, reject, and labor information
Integration with the WMS system, which greatly reduces the number of operators needed to move inventory from production floor to warehouse
Material tracking and transferring between production lines
Ability to view the MES HMI through operator tablets and a wide variety of screen sizes.

Sepasoft Modules
OEE Downtime
Track and Trace
Web Service

Solution
DMC began the design process by working closely with the client to determine all requirements for their new system. Once the objectives were fully defined, DMC developed a custom MES using Sepasoft modules. The Sepasoft modules gave DMC the base functionality for the system, which DMC's engineers then customized to fit the client's specific requirements.

The major functionality of the system is scheduling production runs and tracking data against those runs. This increases the visibility of the production floor and gives the client data that can be used to improve their processes.

To achieve this, the system communicates with a variety of systems including the Ignition SCADA Gateway, WMS, custom vision system (through RESTful APIs), corporate inventory, and line equipment. In total, the system gathers data from 25 lines and collects around 200,000 data points per shift.

The captured data allows the MES to calculate OEE, downtime, production yields, and labor. Personnel from operators to plant managers to the FSQA department can then use these reports to gain greater visibility into production and make informed decisions about their business.
-
---
Locations
Contact
---

OEE Gold Certified
14 Engineers

OEE Credentialed
2 Engineers

SPC Credentialed
1 Engineer

Track & Trace Gold Certified
10 Engineers

Track & Trace Credentialed
1 Engineer

Business Connector Credentialed
4 Engineers