OEE & Downtime Tracking
Calculate OEE & Track Downtime To Improve Efficiency
OEE Software & Downtime Tracking Combined
Calculating overall equipment effectiveness (OEE) using automated software is most effective when combined with downtime tracking.
OEE calculation software provides an indication about the current efficiency for a machine, a production run, or even the entire facility. Tracking downtime is the key to unlock information about where and how to make improvements so you can raise the OEE rates of your facility.
The OEE Downtime Module combines both OEE calculations and downtime tracking to give operations managers a robust software package that measures efficiency and shows how to boost efficiency rates.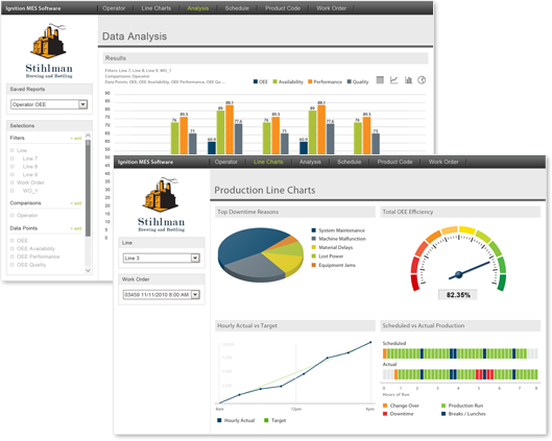 Measure OEE, Reduce Downtime & Raise Profits
The Sepasoft OEE Downtime Module empowers manufacturers with actionable data that can help managers reduce operating cost, increase asset utilization and boost operating efficiency that results in improved profitability.
Real-Time Efficiency Management
All OEE and downtime data is displayed in real time, empowering managers to respond to real-world situations as they are happening today, not last week. Real-time management communication between the enterprise and plant floor helps facilities accomplish continuous improvement, as well as business strategies such as LEAN and Six Sigma.