Module Downloads & Release Notes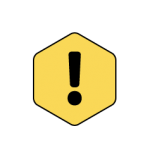 We have changed the versioning scheme for our modules for Ignition.
The new scheme is as follows:
MES Platform (dot) Ignition Version (dot) Minor Revision
For example, users of MES Platform 3 modules who are using Ignition 8 should download the 3.80.x modules, whereas users of MES Platform 2 modules on Ignition 7.9 should download the 2.79.x modules. Find your MES Platform and Ignition versions in the tabs below to download the appropriate version for your Ignition Gateway.
WARNING
If you are upgrading from Sepasoft Platform 2 to Platform 3, please see the
Installation Guide
.
WARNING
If you are upgrading to Ignition 8 from any previous version of Ignition you must read the upgrade guide first before installing Ignition 8.
BACK UP YOUR GATEWAY/PROJECT(S) BEFORE PROCEEDING!
Visit the following URLs for more information before installing:
WARNING
If you are upgrading from any Platform 1.0 modules, please
contact Support
for assistance.
IMPORTANT
It is recommended that users run the Ignition version listed in the 'Highest Tested Ignition Version', next to each downloadable module.
Additional Information
The Track & Trace, OEE Downtime, Recipe/Changeover, and SPC modules require the installation of the Production module. All modules must be in the same version!
Web Services 3.80.0: When this module is installed in Ignition Maker Edition, only one simultaneous connection is allowed for each of 4 categories: REST Consumer, REST Provider, SOAP Consumer, SOAP Provider. The same module installed on non-Maker Ignition will behave normally.
The Sepasoft MES software development life cycle (SDLC) is as follows: Beta > Release Candidate > Full Release > Service Pack
Beta: Version that has not yet passed our Test/QA process and is therefore not ready for a production environment. We provide this version as an opportunity for end users to test in a development environment.

Release Candidate: Version has passed through our Test/QA process and is considered to be stable enough to be used in development and production.

Full Release: Version follows the Release Candidate version and may include any minor fixes reported or found.

Service Pack: Consists of minor updates to the Full Release version.