SPC Signal Evaluation
Automatic Alerts for Out-of-Control Conditions
Quick Automatic Signal Evaluation
To ensure quality, it's important to keep processes within acceptable control limits. This is done by identifying out-of-control variations as soon as possible without human intervention.
Every time a sample is taken, the Sepasoft SPC Module evaluates out-of-control conditions and automatically alerts you if they are present. With Sepasoft SPC, find out-of-control variations quickly and resolve them before they become a bigger problem.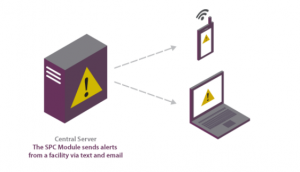 Out-of-Control Alerting
The system alerts you automatically whenever an out-of-control condition or bogus sample data has been detected. Alerts are easy to customize so you can have Sepasoft SPC send out an email or SMS notification, flash a screen indicator, stop production, or do a number of other alert methods.
Control Limits
The Sepasoft SPC Module has typical built-in control limit calculations. These typical control limits can be modified or added to simply by editing, copying or creating new ones.
Signals
To get you up to speed faster, the SPC Module is provided with standard signals. But when the production environment calls for something more, you can edit, copy or create your own signals.

Are you interested in learning more about the Sepasoft MES Suite? Want a hands-on experience with our products?
Click the button below to request your MES demo.